UtiliOS – (SaaS) software as a service that makes sense of your smart water metering data and is agnostic to the tech you're using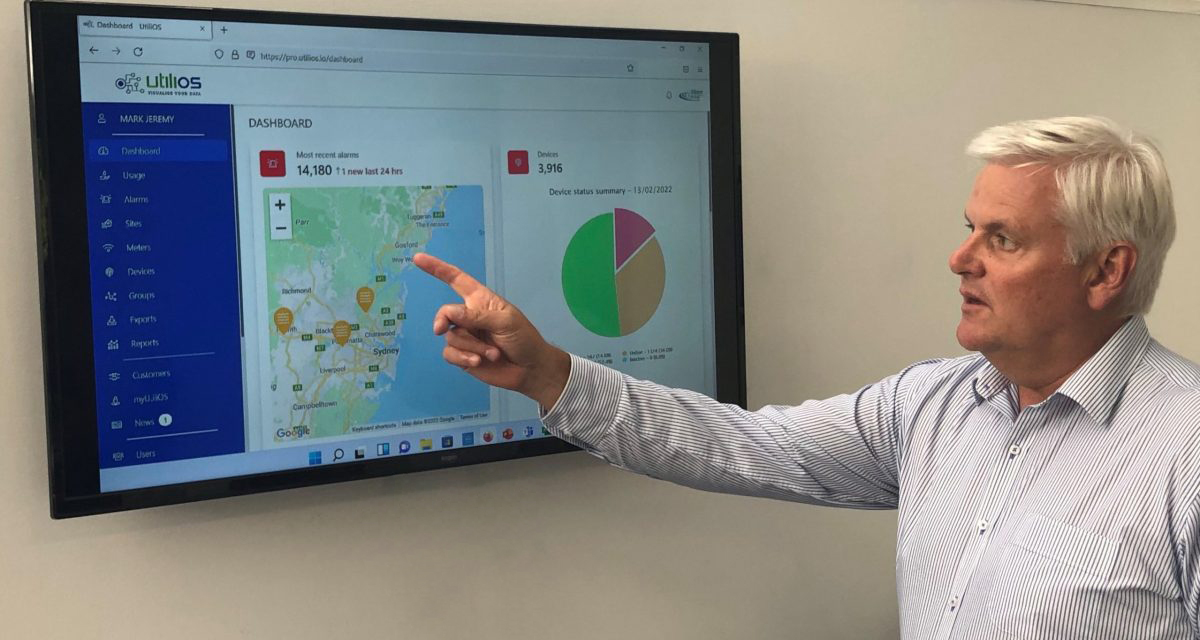 There's a new future dawning for the water industry, Digital Transformation. Smart water meters are rapidly being rolled out across Australia and globally as utilities start to sense this new technology's power to improve their services.
The data we collect from smart water meters is immense – in quantity and scope, this is Big Data at its heart. The big question for water utility providers and large commercial and industrial water users is where to start – how to make sense of the data in a user-friendly manner and produce meaningful reports, and, critically, maximise value for their business or operation by taking action that improves efficiency and saves money.
Mark Jeremy, CEO of UtiliOS, a new Australian software as a service (SaaS) provider for smart water metering, shares some compelling propositions that will change the game for water management.
UtilIOS called on more than 25 years of experience and know-how from industry professionals and its parent company WaterGroup to develop its software as a service (SaaS) product to turn the headaches of "making sense of data" into a seamless platform solution that delivers on need and solves problems.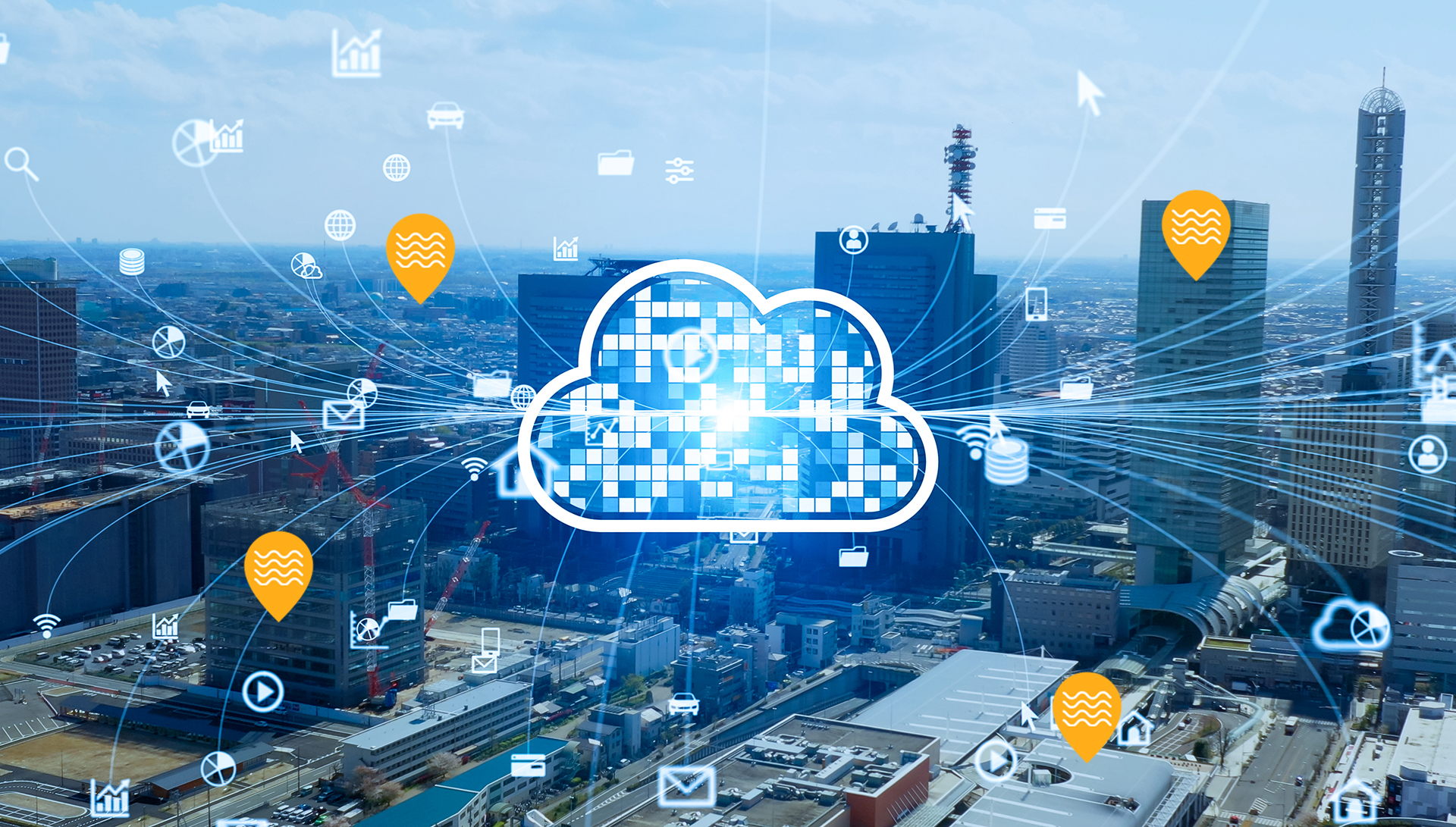 According to Mark Jeremy, another big plus is that the software platform is completely agnostic to all smart water meters or communications layers its clients have chosen.
"Clients are often trialling competing meter solutions. With UtiliOS, you can try multiple solutions all in one platform. It makes no difference to the operation or value extraction", Mark says. "Another benefit is the utility can white label it if they choose."
Visualising this data provides a high-value benefit in the fresh-water constrained world we live in, which will undoubtedly be the case again after our current wet La Nina period ends.
As you'd expect, water leakages are a top priority for water utility providers and large water users. The UtiliOS SaaS can quickly advise on leakages and their location with customised alarms through an SMS or email.
Having this kind of granular data in an easily digestible or segmented format helps minimise costs for accurate billing. It can also help with operational planning and strategy across portfolios.
The analytics can instantly generate customised reports tailored to client-preferred formats through exports or APIs. "Clients are particularly keen on these," Mark says.
With the right SaaS in place, locating water network losses due to leaks or theft can be identified faster than ever and action taken immediately.
For instance, a building manager using UtiliOS can find a burst pipe in the basement of a building or a running toilet on the seventh floor within hours, rather than waiting for a water bill to show up. A running toilet uses nine litres of water a minute, so it doesn't take long for water losses to add up. All this from any device. Desktop, laptop or mobile.
Leaks don't just cause water waste. Burst or leaking water mains regularly undermine roads and buildings, with expensive civil engineering consequences for local governments responsible for both water and roads.
"The big jump in this technology is that historically putting something like that in, [using sophisticated leak detection] is very costly. Now with low-cost IoT (internet of things) devices – it brings the cost of measuring leakage down a lot and brings value in," Mark says.
Investors are looking for data and evidence of sustainability
The externalities at play for big utilities and other large water users include the urgency to act on climate change and pressure from investors and capital markets taking an increasingly critical look at the sustainability of the property portfolios they invest in.
They want verifiable data that withstands scrutiny from stakeholders who demand stronger guarantees around sustainable practices and climate action. Water is key to that.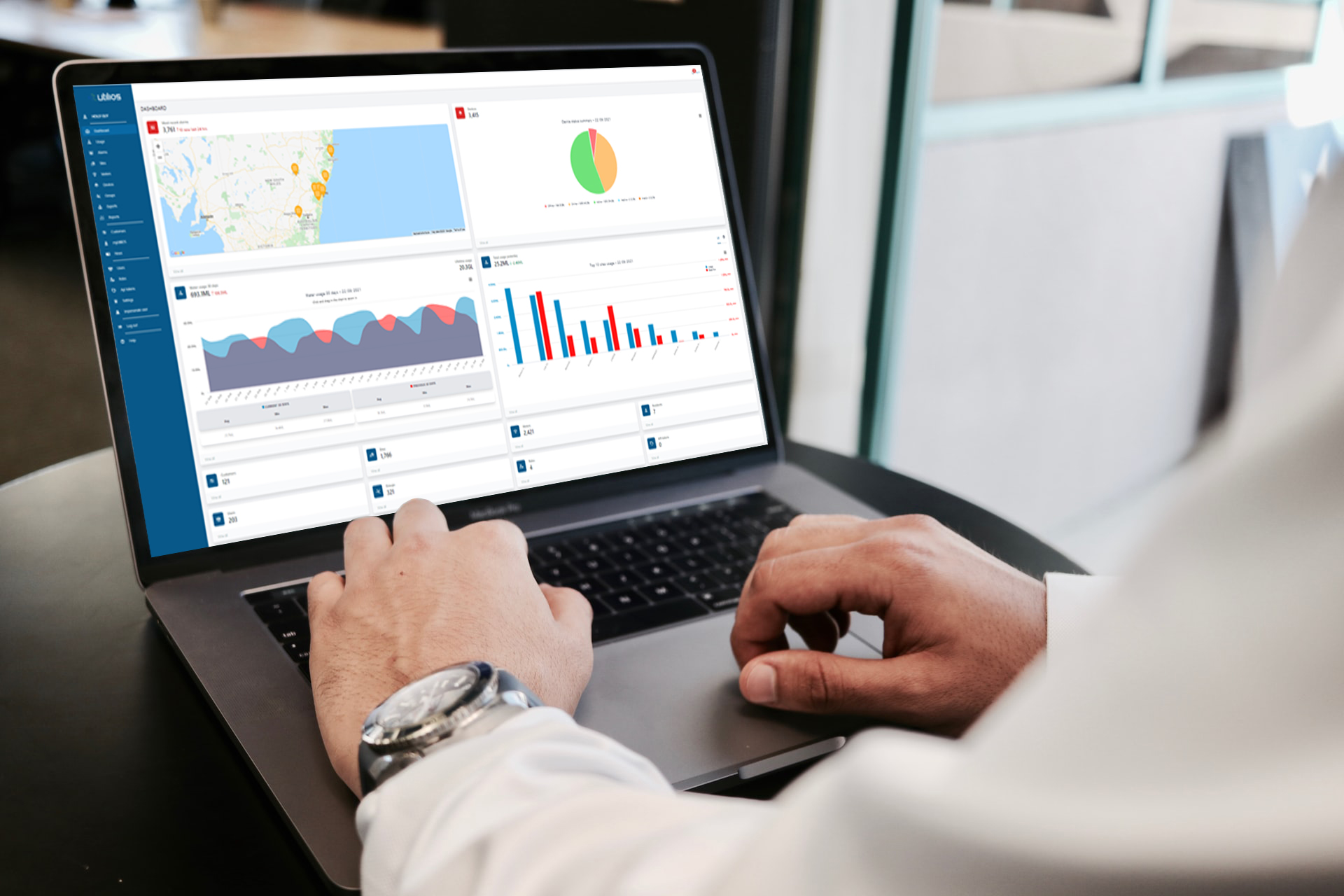 So how does the UtiliOS SaaS work?
"First, our clients can use their existing hardware if they already have water monitoring devices," Mark says. "UtiliOS is agnostic and works with all smart water metering vendors and LPWANs (low power wireless networks). If you don't have a solution in place, we can discuss options, referring you to one of our resellers or providing customised integration into any system; billing or ERP [environmental reporting platform] such as Envizi".
A smart water metering solution can be either a logger (sensor) wired to a mechanical water meter or a fully integrated water meter with the "smarts" already built-in, including a SIM. These then are connected to a LPWAN IoT (internet of things) network like Telstra, Optus, and Vodafone's NB-IoT network or LoRaWAN, Sigfox, or proprietary networks.
"Utilities often trial more than one type of meter, with UtiliOS, they can view all their meters simultaneously in one place and don't have to swap between platforms," says Mark.
"The key with the software is not just displaying the information but also putting it into a format so that people can view meaningful data that they can act on," he adds.
And taking action is the most important thing to create value, that is, saving water and money. UtiliOS is all about making this as easy as possible!